Does the App Integrate with WooCommerce?
Updated 4 months ago
The GreenDropShip app currently integrates with Shopify. However, you can still use GreenDropShip if you have a WooCommerce store.
For manual updates:
Follow these steps to integrate GreenDropShip with your WooCommerce store:
1. Sign up for an annual dropship membership
2. Go to our members' portal and log in
3. Go to the tab "Data Feeds and Images"
4. Select the Data Feeds format you want to download: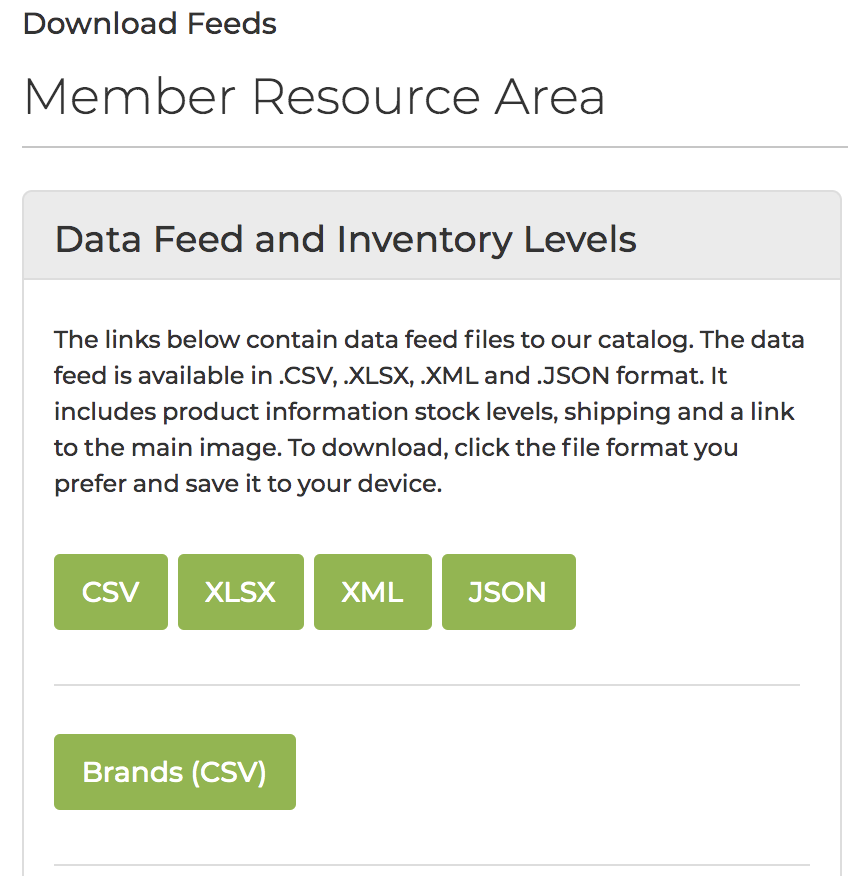 5. Import the Data Feeds file into your WooCommerce store to add the products. To do this, follow the steps on this article: How Do I Import the csv file into WooCommerce?
For automated inventory updates:
We've partnered with Inventory Source to provide automated inventory updates. Please visit them for more information on getting started.
Was this article helpful?