How do I connect the app to my Shopify store?
Updated 2 months ago
1. Go to https://apps.shopify.com/greendropship
2. Click Add App. (Shopify may ask for a password if you're not already logged in.)
If you're not logged into your store, you will have to enter your store URL. You will then be redirected to your Shopify store.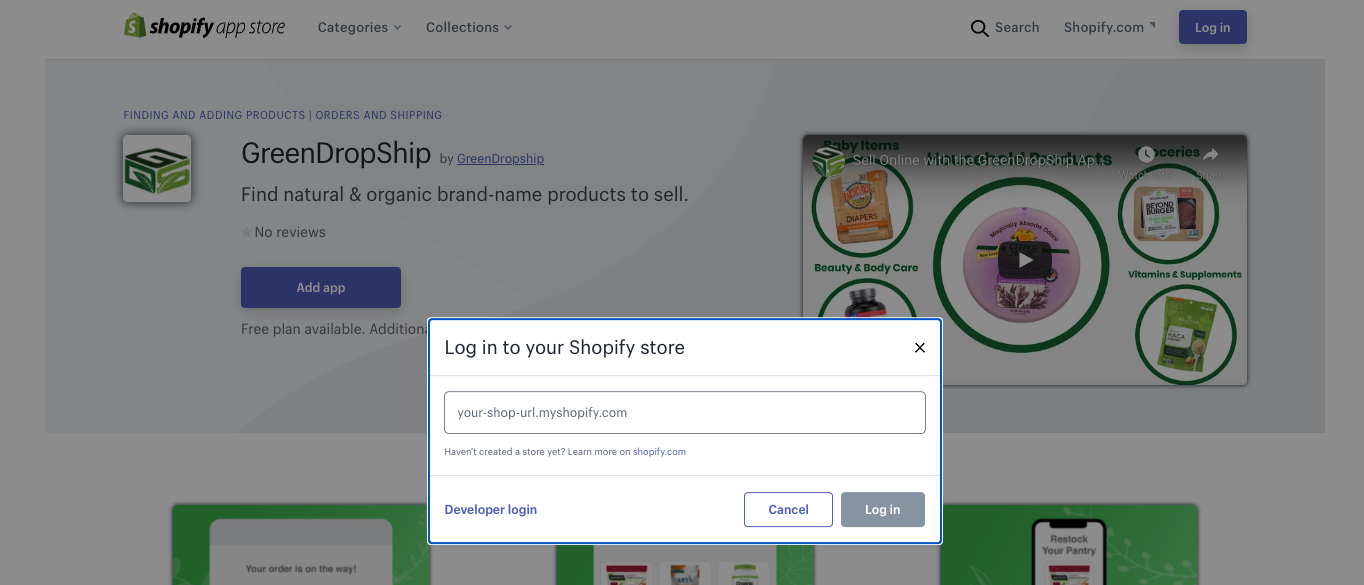 3. Click Install App.
Enter any required information and click Start.  
Was this article helpful?