How do I place an FBA order?
Updated 2 months ago
Our membership fee covers the fees of all basic FBA prep procedures - kitting, polybagging, creating bundles (no limits on bundling quantity), and preparing the packages for being sent to Amazon. 
Applying ASIN, expiration, or suffocation labels to the ordered products is an additional service that costs $0.20 per label.
Placing an order

Once you decide to place an FBA order with us, you should start the process by adding the products to your cart and proceeding to the checkout page. 
On the checkout page, please select the "FBA" option under "Shipping Methods". This method is marked as a free shipping method as we do not generate shipping labels for such orders - All FBA orders are shipped using labels that our members generate from their Amazon Seller Central. 
Processing the order

After you submit the order, we ask that you reach out to us and provide us with the instructions for how you wish to have the ordered products packed. 
If your products need to have ASIN, expiration, or suffocation labels applied to them - We would also need to be provided with them as soon as possible.
After we receive this information, we will process your FBA order according to your instructions and provide you with box dimensions, weights, and product expiration dates.
Shipping out the order
When the order is fully processed, we will follow up with you with order dimensions, weights, and product expiration dates that you can use to generate shipping labels. Your order will then be shipped out as soon as we receive the labels from you. 
Please Note: You will need to provide us with UPS shipping labels for FBA orders. The shipping labels need to be formatted as 4x6 labels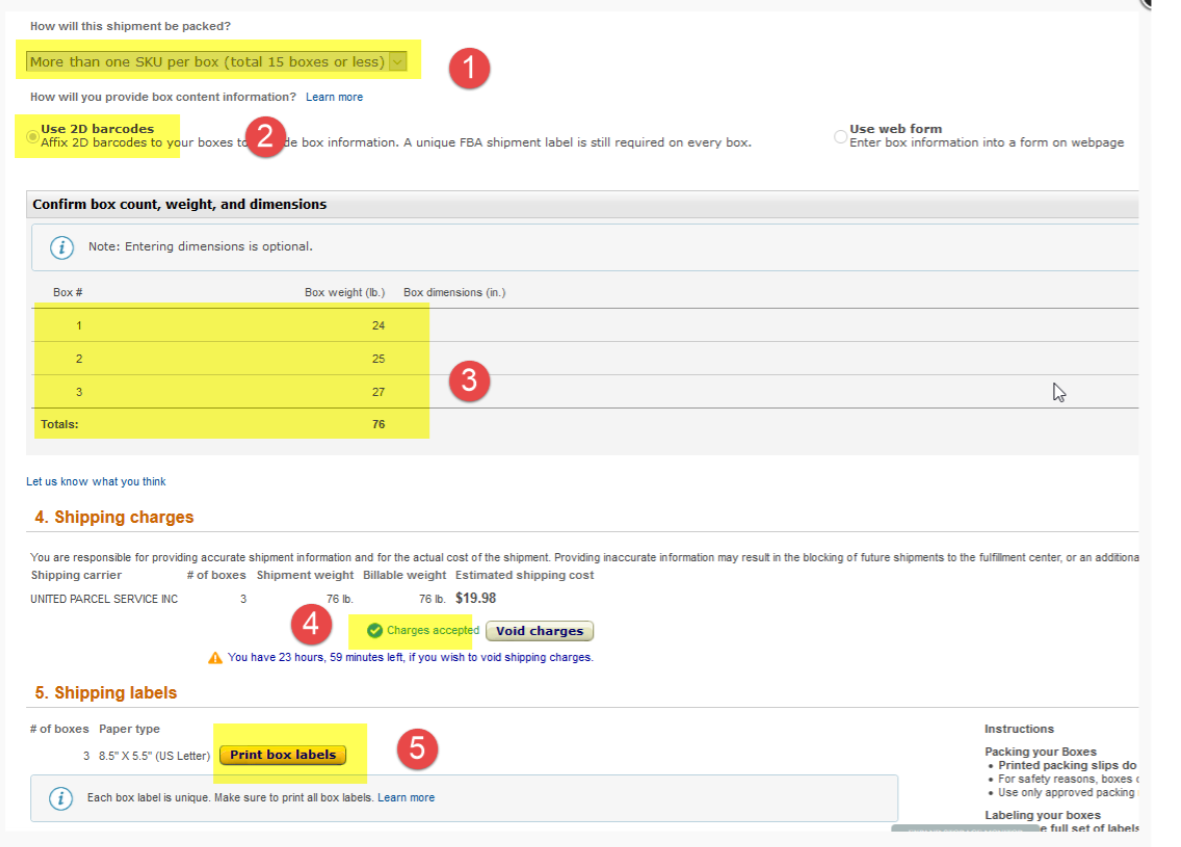 Was this article helpful?