How do I register, create, and set up a vendor account?
Updated 2 months ago
How do I register, create, and set up a vendor account? 
The first step toward becoming a successful vendor with the help of our website is to register on our platform by clicking on the link below:
Click on "Sell on GreenDropShip", fill out the form, and follow the instructions.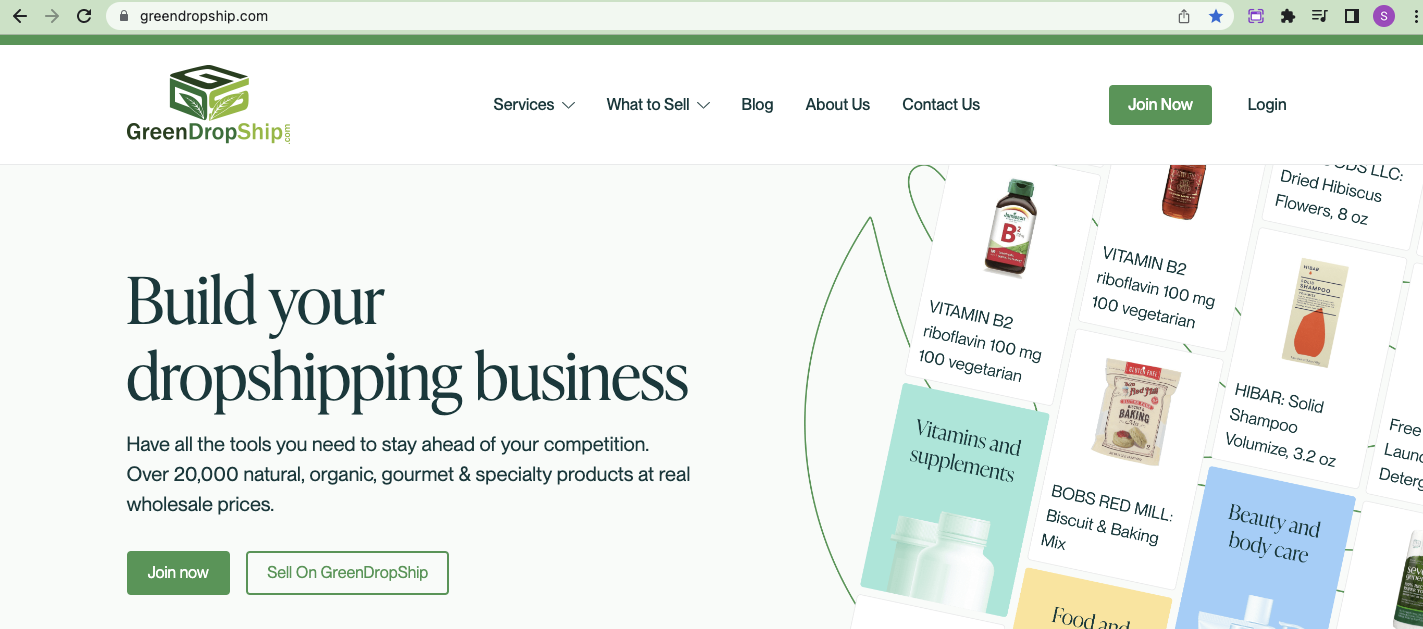 Signing up takes only a few minutes.  Fill out the required information.  Make sure to select "Vendor" as the type of account you want to create.
After completing the form, click the "Create a vendor account" button, and you'll be taken right to your online account. Shortly after signing up, an email will be sent to your registered email address informing you that your application has been approved.
Vendors will get a free seller account that allows them to buy from other third-party vendors. Here's what your seller account looks like and what you'll see when you first sign up.
On the top right of the screen, click the profile icon

then select "Vendor Dashboard" to access the vendor dashboard.
You're in!  Your store profile is 7% complete at this stage.  Click "Upload logo" on the top right of the screen to edit and complete your store profile.  
Upload your logo and cover/banner, then fill in the blanks with information like shop name, contact number, Tax/VAT number, About us/Company description, shipping information, and social media IDs. You can also include FAQs.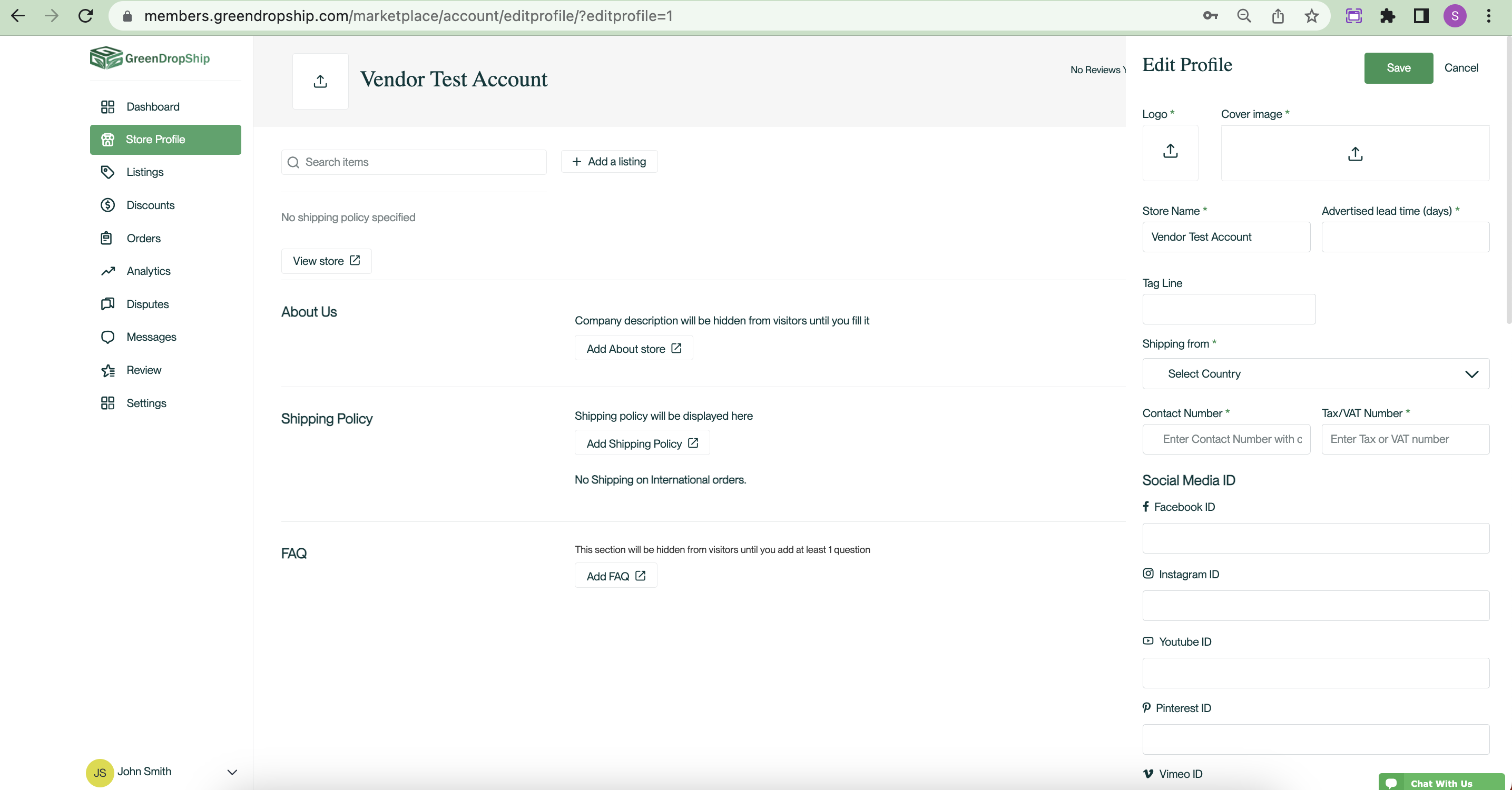 To save the information, make sure you hit the "Save" button.  When you click the "Save" button, you will be redirected to the Store Profile page. Along the way, you will be asked to enter additional information such as the company and representative information, payment information, and more.
You can always go back and make changes if you click "Edit" on the top right of the screen.  
Click "View store" in the lower-left corner of the screen to see how your online store looks.


Ready to upload your products? Click the "Add Listing" button at the top right of the page 

or the "Listing" button on the left side of the page.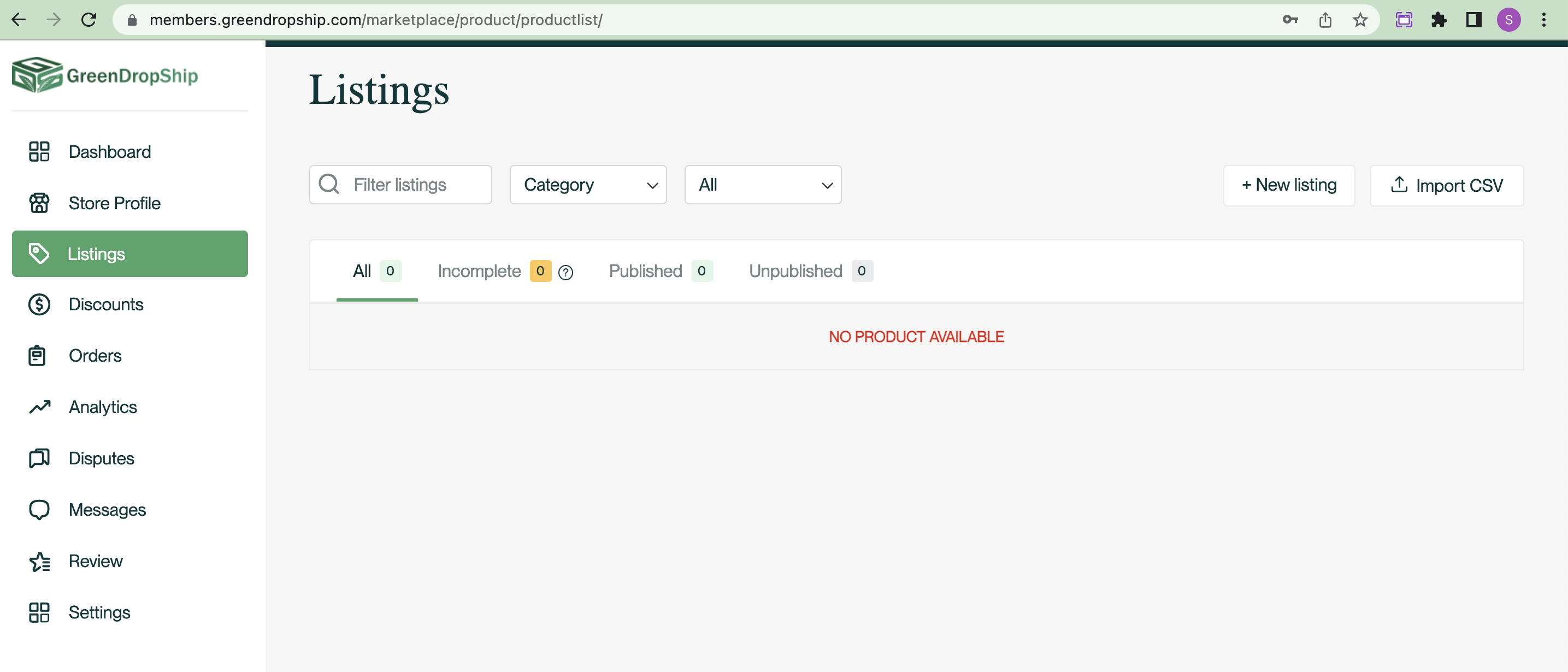 Can't find what you're looking for?  We'd be happy to help.  Contact us at
https://greendropship.com/contact-us/
Was this article helpful?