How does the app work?
Updated 4 months ago
Getting Started
1. Get a GreenDropShip annual membership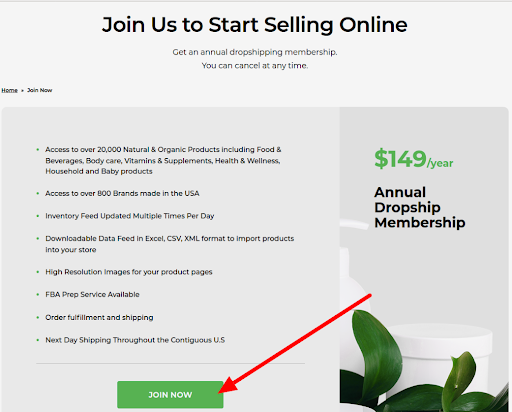 2. Start a Shopify store.  
3. Go to the Shopify App Store and download the app.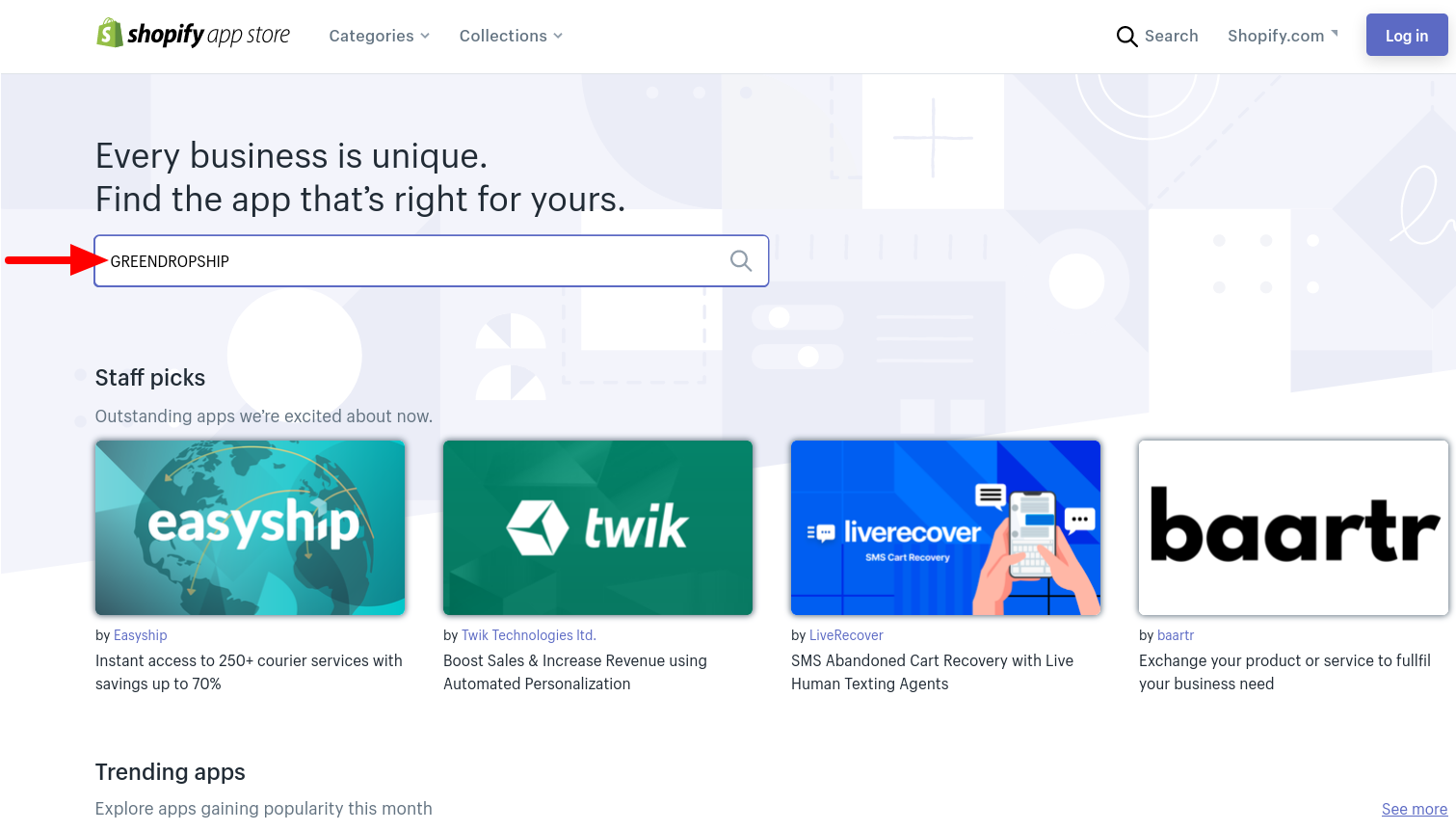 4. Choose the App Plan that works best for you.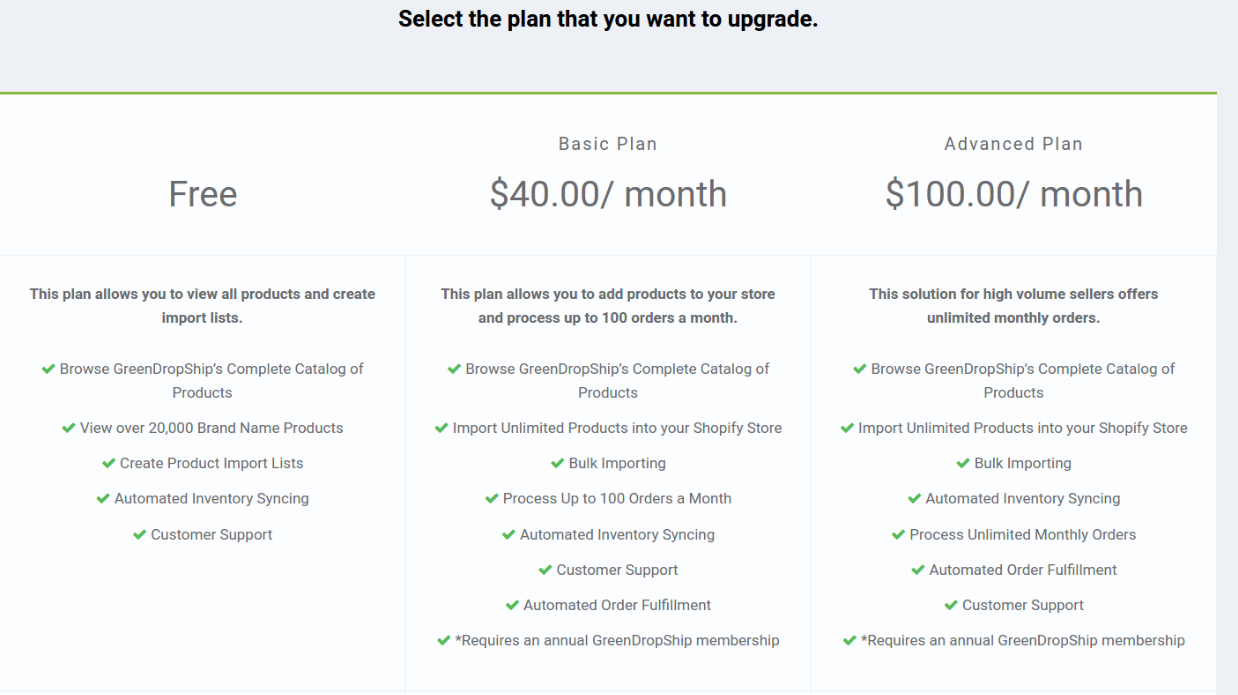 5. Connect the GreenDropShip App to your Shopify store. 
Finding Products
1. Log into your GreenDropShip App. 
2. Click Search Products from the app menu.
3. Use the Search Bar or the Dropdown Menu to find products.
Adding Products To Shopify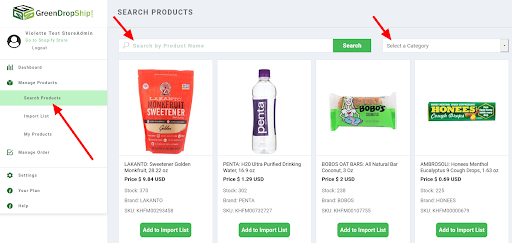 1. Use the search function to find the products you want to sell. 
2. Click Add to Import List.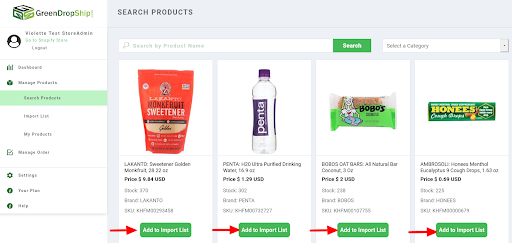 3. Edit the Product Details and write a unique Product Description 
4. Click Send to Shopify.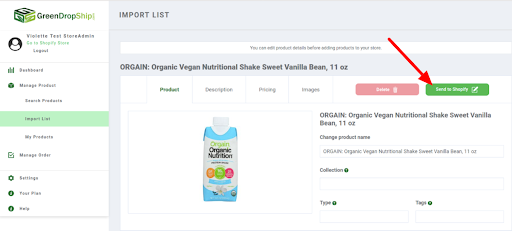 5. Go to your Shopify admin and you'll find the imported products under All Products.

Selling Products on Shopify
1. You now have products imported to your Shopify Admin. 
2. If you haven't yet, make sure you edit product details like the Description, Price, and/or Images.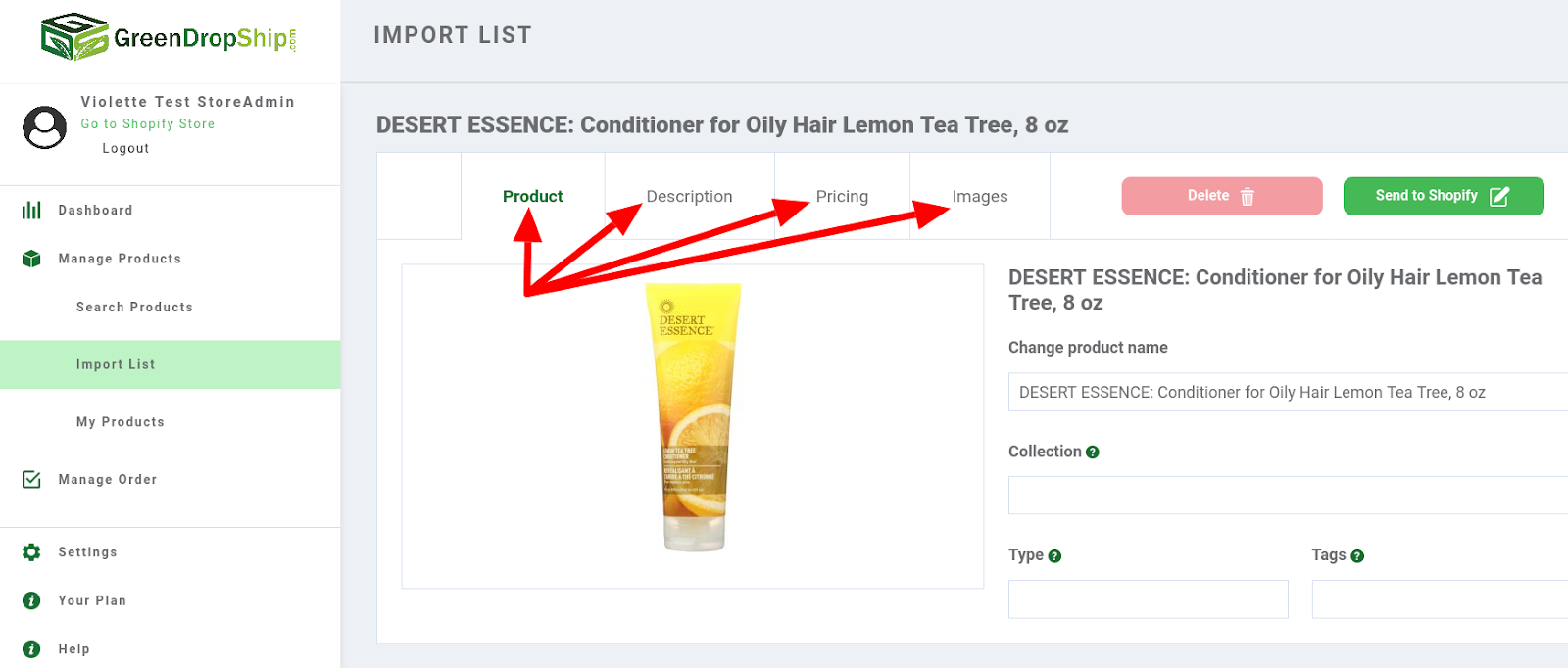 3. Go to All products.

4. Once you have the All Products list in your Shopify store admin, you'll then have to add them to your actual store by assigning them to a Collection.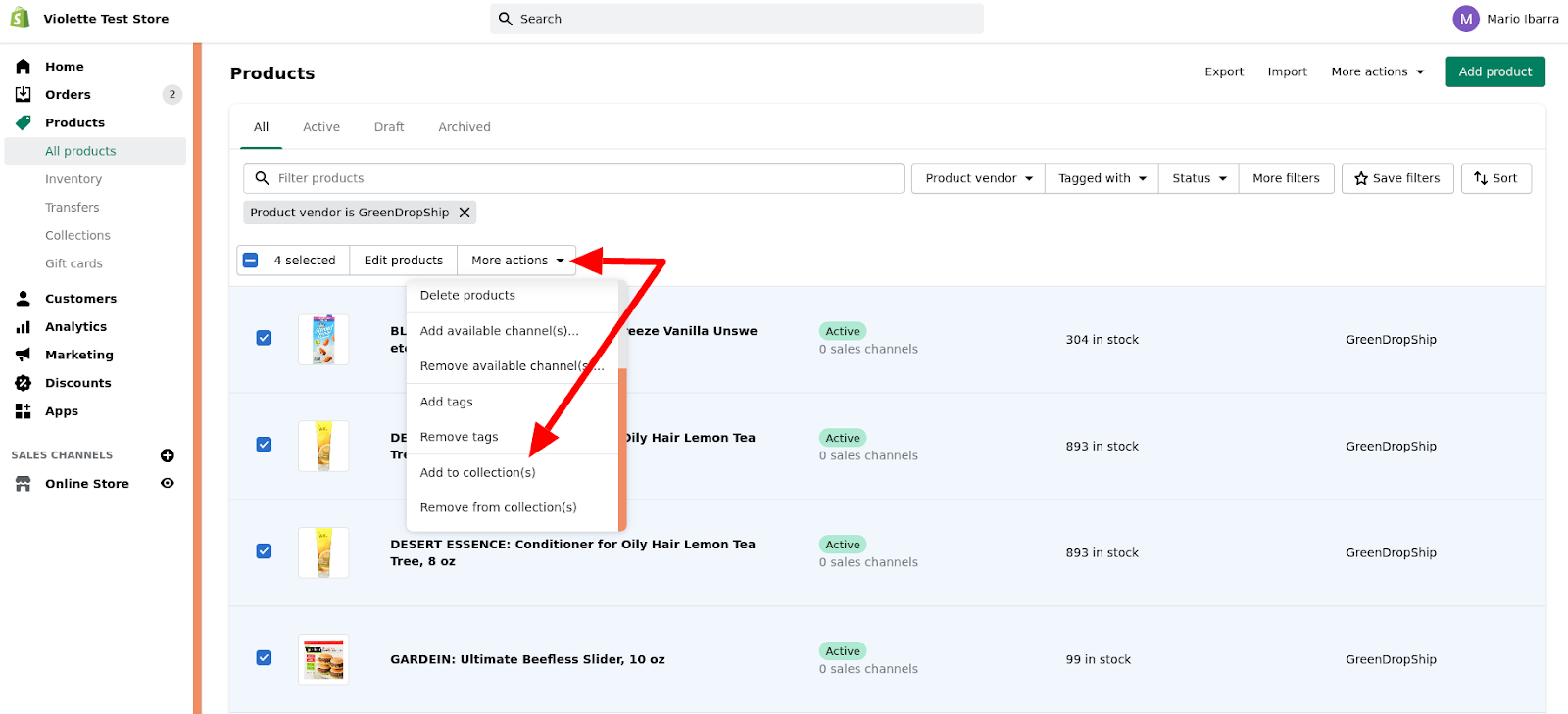 5. You can also click each product individually and then click Add Product.

Managing Orders
1. An online shopper buys something from your Shopify Store. 
2. Go to Manage Orders.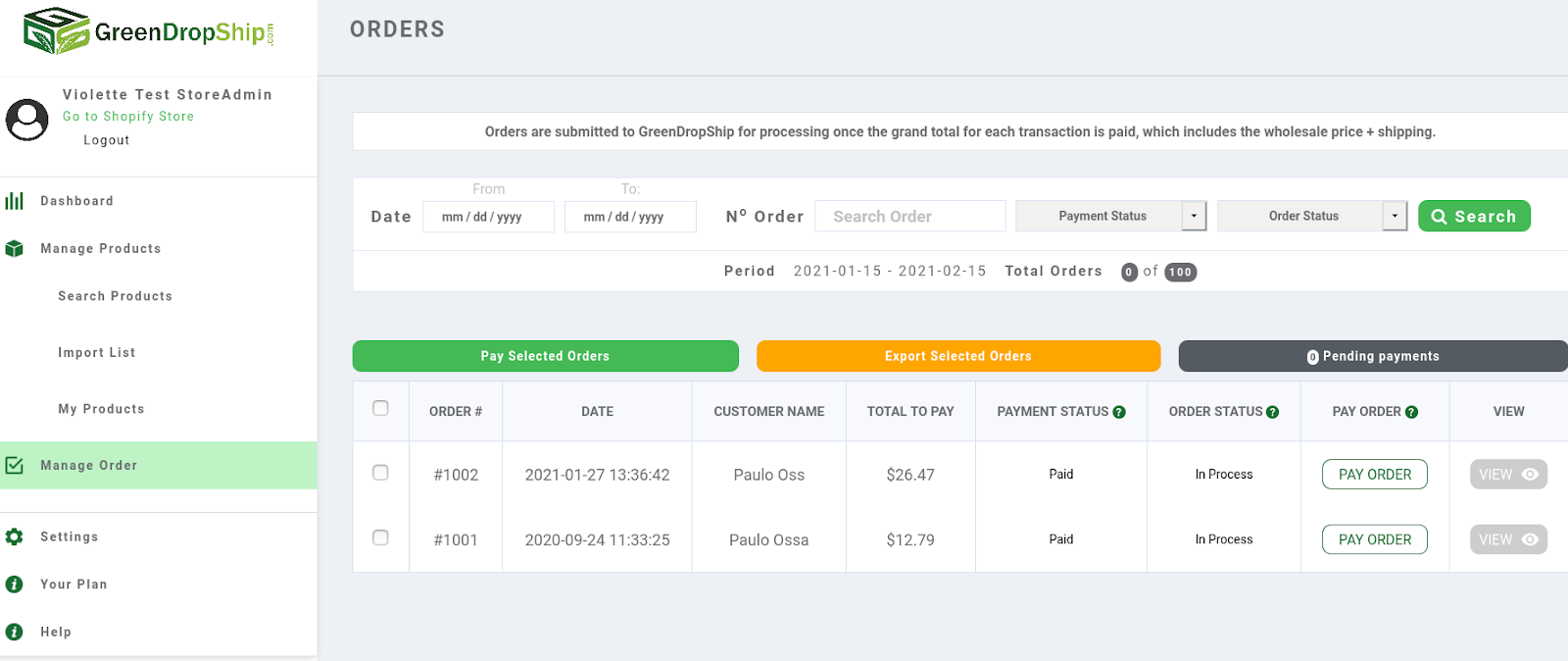 3. Click on Pay Selected Orders.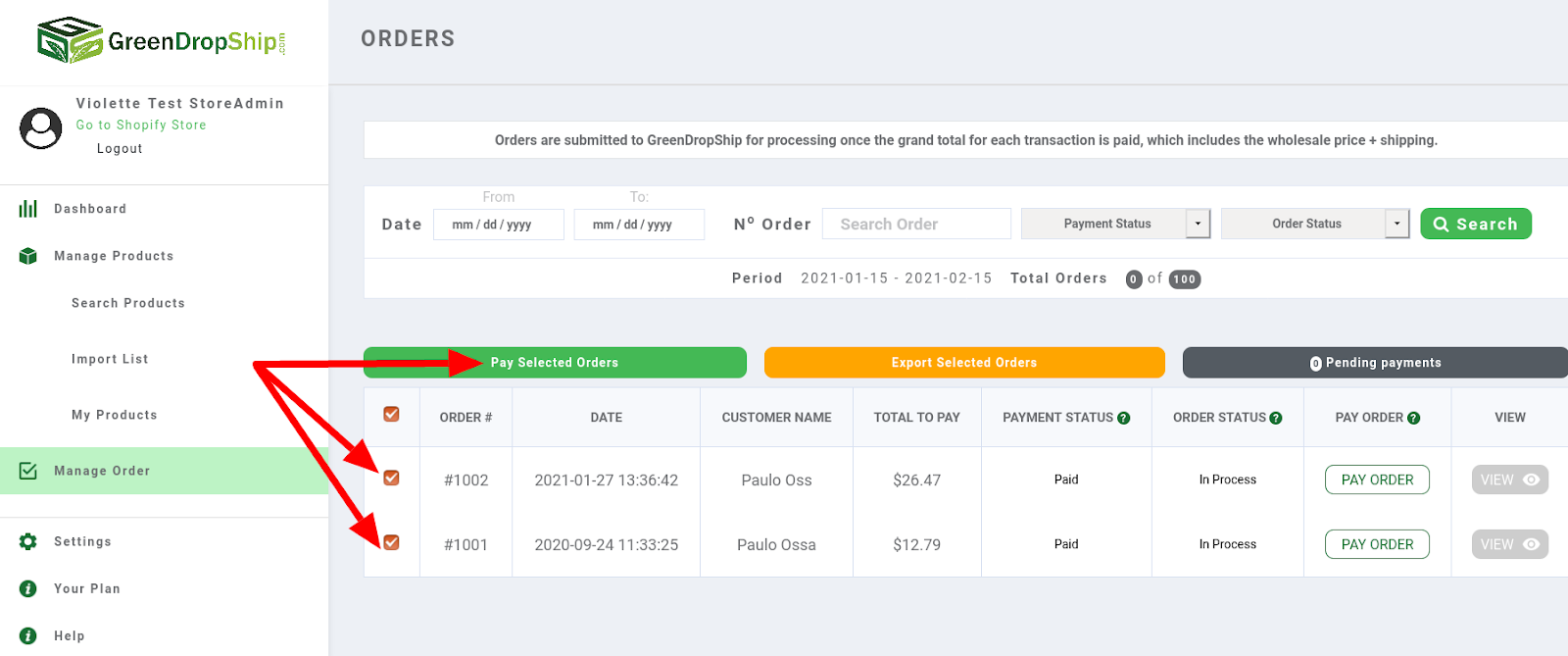 4. The order gets submitted to GreenDropShip who will then ship the products to your customer.
Was this article helpful?